Mark M. Garrett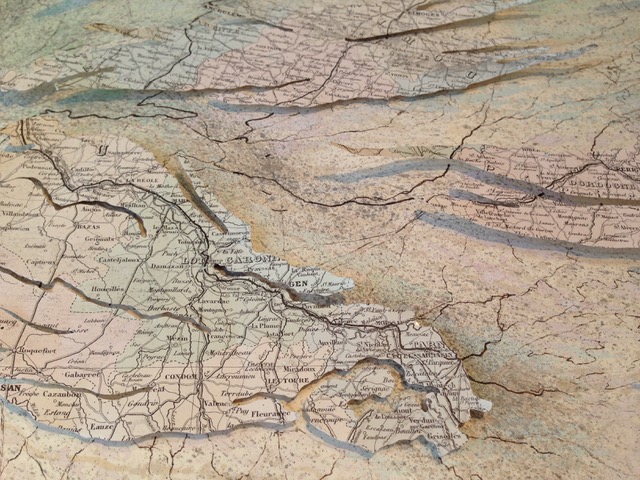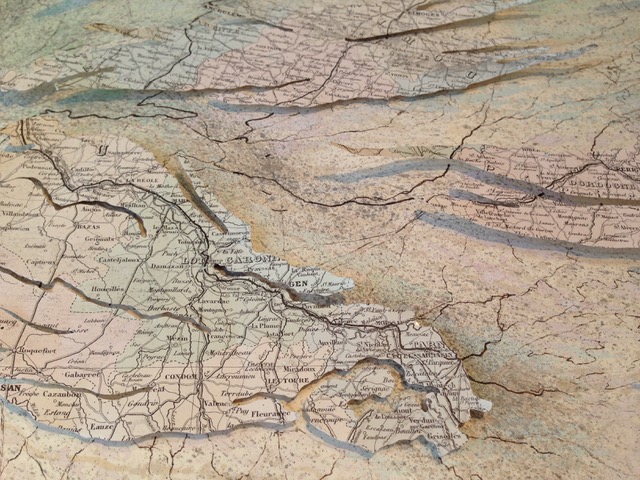 Mark M. Garrett
L'Empire, 2014
33 x 43 inches, mixed media collage on Atlas map
Mark M. Garrett is a San Francisco based artist who makes collages with maps, watercolor and mixed media. Garrett 'draws' with scissors… particularly maps from Atlas' culled from the flea market and garage sales. He then incorporates watercolor and other mixed media as an extension of the color palette printed on the maps. His works are intricately created and offer a point of departure for reconfiguring impressions of geography, politics, and visual language.
His work has been exhibited nationally and most recently a solo exhibition at the Peninsula Museum of Art in Burlingame, CA. He works in San Francisco's Mission district.
This artwork is featured in the current Fall art exhibition at San Francisco's iconic, Zuni Cafe, through February, 2018. The piece is available for purchase now, and we will do everything we can to make arrangements for shipping the piece in a timely manner. HMxAA will contact you immediately upon purchase as to how and when we can get the artwork to you.