Matt Gil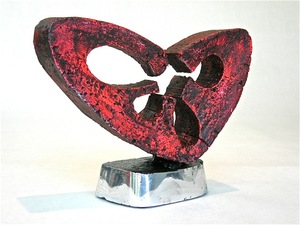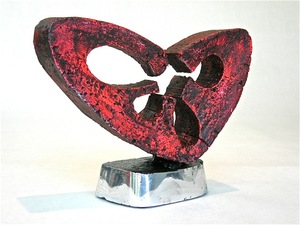 Matt Gil
Heart, 2012
Cast aluminum with paint 6" x 7 1/2" x 2 3/4"
San Francisco resident and sculptor Matt Gil combines his unique abstract three-dimensional designs with experiments in new sculptural media – including galvanized steel, cast aluminum, and acrylic and flock paint creating fresh and delightfully crude sculptures. Never one to shy from bold color, his recent sculptures conjure a reckless and 1980s daring and offer up a modern, sophisticated yet punk style. Heart is painted on both sides and can be switched around at your desire.
Shipping
HMxAA offers our valued customers Free Shipping on all orders shipped within the United States. We ship within five business days of purchase. Plese allow 10 additional business days for framing on any of our products. We will contact you upon purchase as to which carrier we will use for shipping your piece. Please note HMxAA takes the utmost care in shipping items. Whether fine art or artist books, we use high grade protective materials to pack and ship.