Victoria Wagner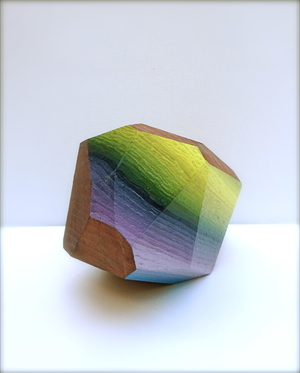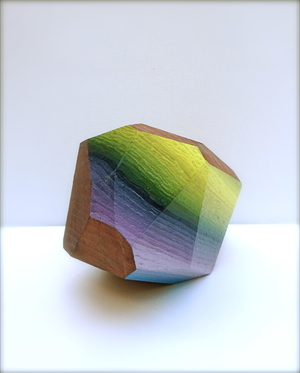 Victoria Wagner
Woodrock (sky blue-lilac-lemon yellow Ro2) 2012
oil and varnish on cut redwood
does not exceed 10" in any direction
Northern California artist Victoria Wagner's one of a kind gem-like sculptures are salvaged from local trees, and reborn into gorgeous objects that reference the landscape of the California coast. These small sculptures are hand-planed and shaped by Wagner, then finished by following organic growth patterns in rich oil paint. Wagner's eye naturally tends toward tessellation and pattern in an array of color, seeking a rhythm that mimics regular pulse and the wonders of nature. These sculptures soothe the spirit and add beauty to any home.
Shipping Information
HMxAA offers our valued customers Free Shipping on all orders shipped within the United States. We ship within five business days of purchase. Plese allow 10 additional business days for framing on any of our products. We will contact you upon purchase as to which carrier we will use for shipping your piece. Please note HMxAA takes the utmost care in shipping items. Whether fine art or artist books, we use high grade protective materials to pack and ship.